Fieseler FI 156 STORCH
CD ROM modelers archive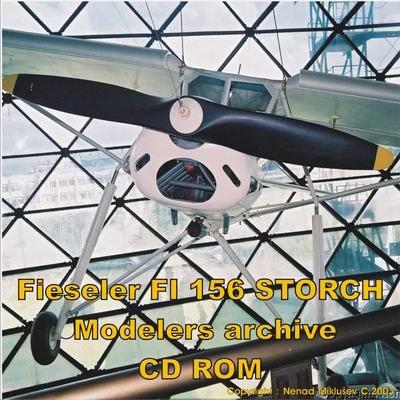 FI 156 STORCH scale drawings (5 pages A4)
FI 156 STORCH Parts Catalogue (80 pages A4)
FI 156/K-65 CAP Photo galery (25 photographs)
FI 156 STORCH color schemes (91 scheme)
OKA-38 AIST -Rusian STORCH (5 pages A4)
Ikarus "KURIR-L" Yugoslav STORCH (50 pages A4)
Price-25 Eur/27 US$
Note!
Full size draws and photographs and complete text files are available only at CD ROM version.
NEW!!!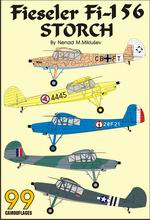 Fieseler Fi 156 Storch 99 camouflage schemes book
99 camouflage schemes ,scale drawings,original 1938. published STORCH manual drawings,great resource for scale and RC modelers, scratchbuilders... 1/48 - 1/72 scale profiles,68 pages A4,colour cover.
Price-25 Eur/27 US$
Prices stated with postage charges included!
We accept payment by Western Union, IMO or bank money draft.
Ordering and payment details at e-mail: yasig@eunet.yu
Sorry,no credit cards accepted.
Back to AEROPOXY-YASIG site.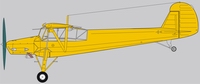 Copyright: C.Nenad Miklusev 2003.